Meet the Team: Ritchie Hamill
"Ritchie Hamill's magic, he wears a magic hat
He could have signed for Beckenham but he said no f*** that….."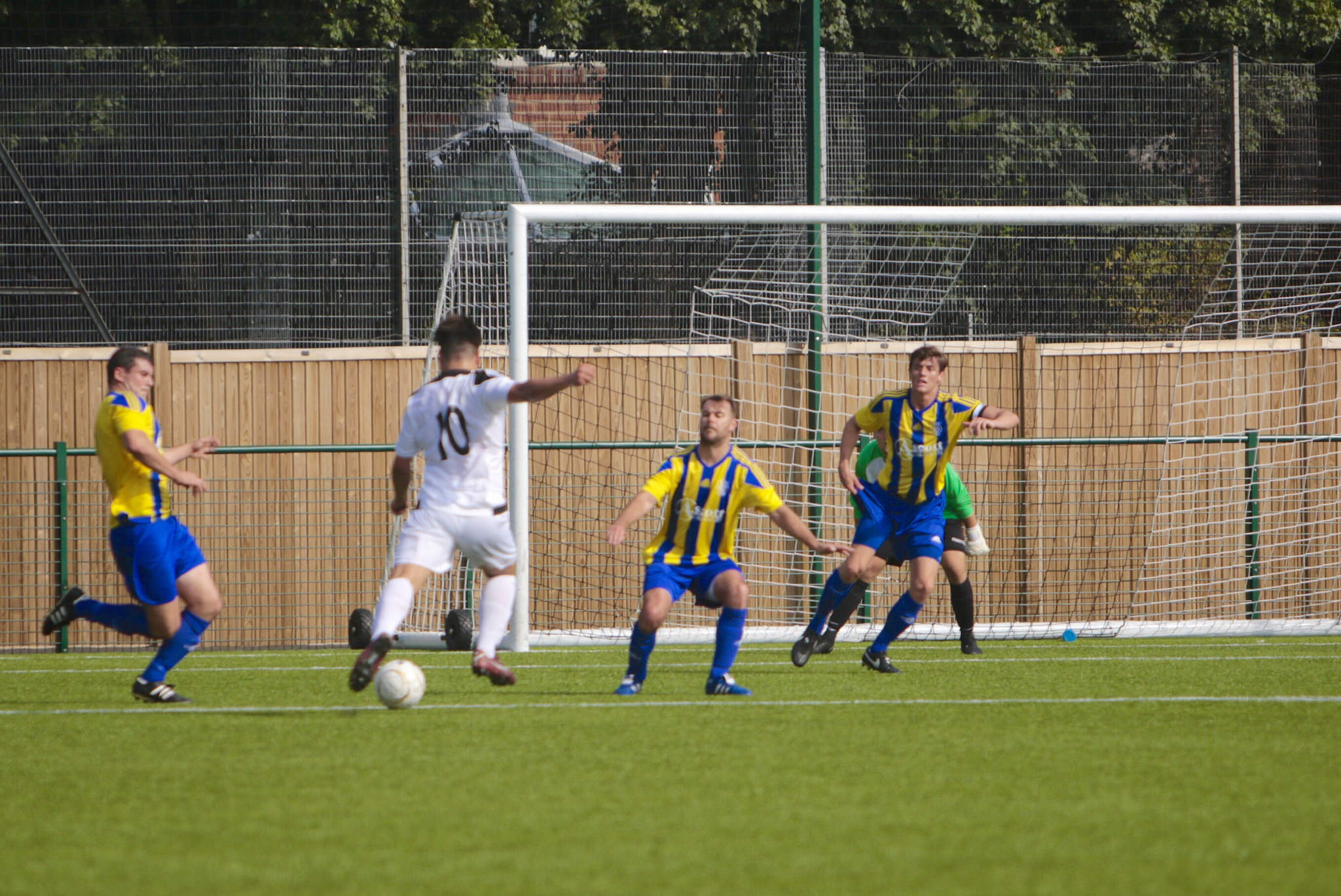 Interview with Ritchie Hamill by George Bridges
-So as club regular and fan's favourite, Ritchie has his own song. So where did this come from Richie?
"Started off as a bit of banter from Ashley Wright at the Banstead game and has managed to stick. To be fair to him he'd had at least two beers that day"
-Where did you start your football career?
"Started playing senior football at Phoenix Sports the year they won the Kent Invicta league 12/13"
-How many clubs have you played for?
"Five clubs; Phoenix, Erith town, Lordswood, Cray valley & Fisher.Trying my hardest to collect as many tracksuits as possible".
-How did you come to sign for Fisher?
"Neil was on the coaching staff at Cray Valley when I was down there, I was out of favour there so he asked me to come down"
-How does playing for Fisher compare with your experiences at other clubs?
"The main difference is the following Fisher have, not many clubs take 20+ fans away week in week out"
-At present Fisher are playing at a level below our expectations, what keeps you at the club?
"The management team and the players. We have a very professional set up at the club and a good group of lads"
-What was the favourite goal you scored?
"I haven't scored as many as I would have liked but it has to be the goal away at Holland and Blair last season"
-I think Fisher hope to be challenging for promotion and having a couple of good cup runs….how realistic do you think this is?
"Very realistic, were lacking a bit of consistency at the minute but it's been a positive start to the season"
-What would be your message to the Fisher choir, the faithful followers who turn out home and away?
"Keep showing up, the support has been unreal home and away this season"
-Can we turn to more personal aspects….what do you work at outside football?
"Work as an insurance broker"
-Favourite team in the professional league?
"Arsenal"
-And what ambitions you have after your playing career is over?
"To be honest I haven't thought that far ahead, I couldn't see myself as a manager. I have my level 1 & 2 coaching badges so maybe as a number 2 or a coach"
Well thanks Ritchie and look forward to next three points for the Fish, and a more assists and goals.